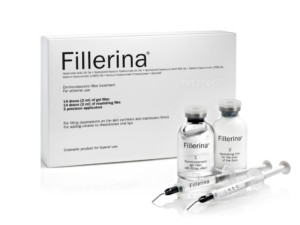 Fillerina® is the first dermo-cosmetic filler for at-home use to fill the furrows and enhance the volume of the cheekbones and lips. Fillerina® doesn't only focus on correcting wrinkles (expression lines, deep furrows) but also improving the microrelief (aging lines, fine lines) and giving volume to cheekbones and lips. Fillerina® is distinguished from other cosmetic products because it is based on a specific kit of treatment consisting of filler gel & nourishing film, and the application can be done easily by yourself in 14 days (a valid alternative to a 1-session aesthetic medicine treatment).
Labo Facial and Eye Lifting
Available Now at Clearly You:
Labo Facial Tightening of the neck and lower face due to skin laxity and Eyelid Lifting kits to use at home.