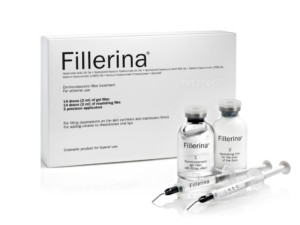 Fillerina® is the first dermo-cosmetic filler for at-home use to fill the furrows and enhance the volume of the cheekbones and lips. Fillerina® doesn't only focus on correcting wrinkles (expression lines, deep furrows) but also improving the microrelief (aging lines, fine lines) and giving volume to cheekbones and  lips. Fillerina® is distinguished from other cosmetic products because it is based on a specific kit of treatment consisting of filler gel & nourishing film, and the application can be done easily by yourself in 14 days (a valid alternative to a 1-session aesthetic medicine treatment).
Available Now at Cleary You:
Fillerina® Grade 3: For deep age wrinkles and expression lines, very marked, uneven microrelief and severe sagging of facial features, especially cheekbones and lips.
Eye & Eyelids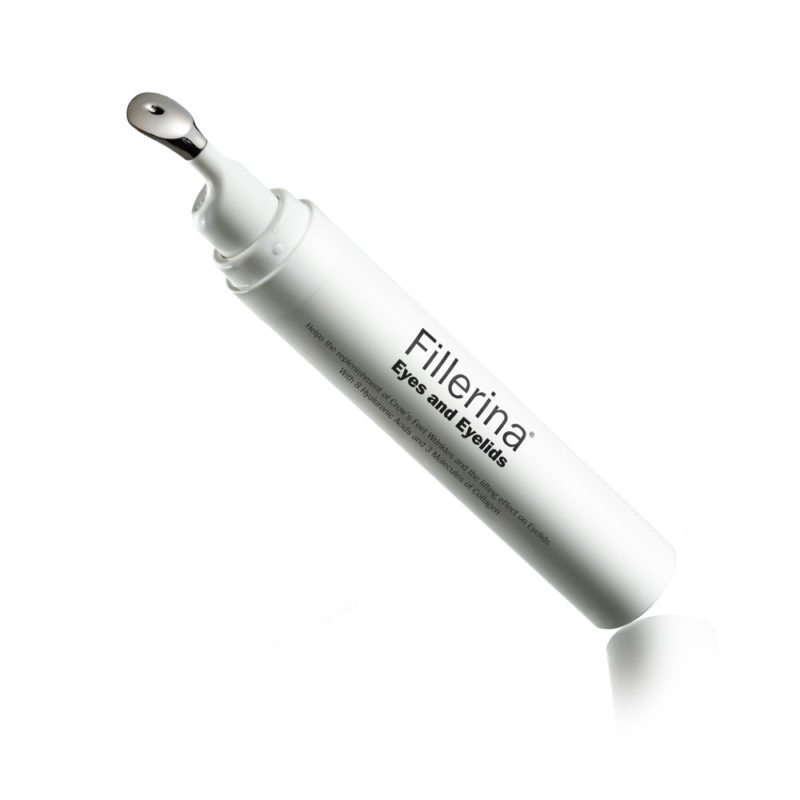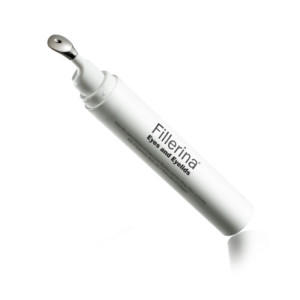 Fillerina Eyes and Eyelids is a replenishing gel preparation that helps the replenishment of the crow's feet around the eyes and the lifting effect on the eyelids thanks to the 8 molecules of Hyaluronic Acid with different molecular weights and the 3 molecules of Collagen, still with different molecular weights, that help the plumping effect. All molecules have been ex vivo tested by means of the Franz Cells, thanks to their capability to be absorbed by the skin. The mix of molecules is calibrated to adapt to the skin of the eye contour and to optimize their absorption, as well as the replenishing and the plumping effect.
Plus Dermo Replenishing Treatment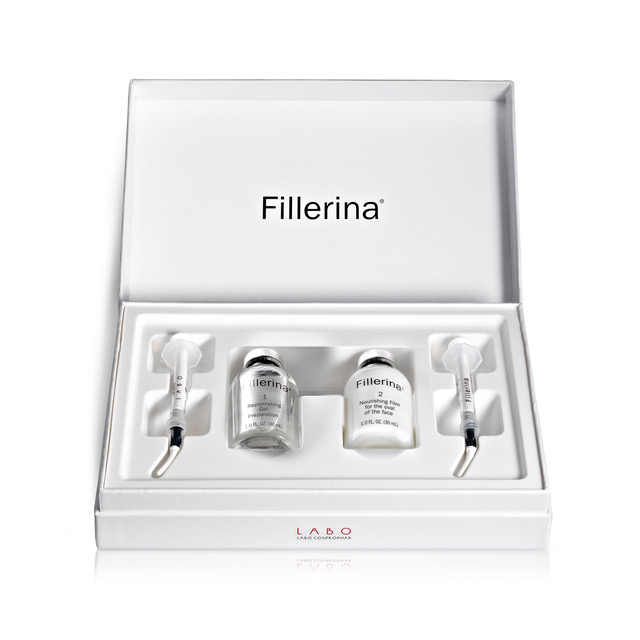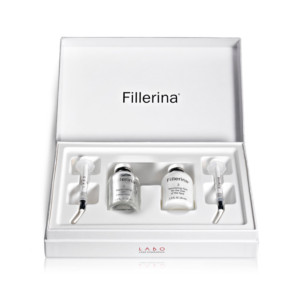 Fillerina Replenishing Gel (Plumper) works to recover the skin's former smoothness and contour with this two phase treatment method. Phase 1 penetrates the skin's deepest layers to plump up the wrinkle depth and create volume in the cheekbones and lips, when Phase 2 leaves a soft silky feel with skin-loving ingredients including moisture-rich Vitamin E, Meadowfoam Seed Oil and Shea Butter.
Lips & Mouth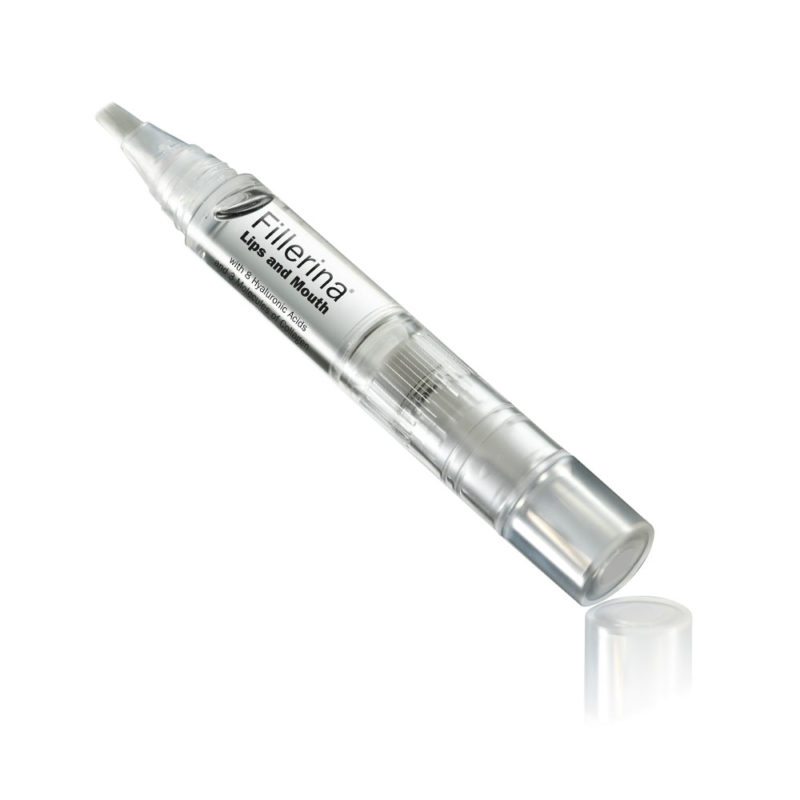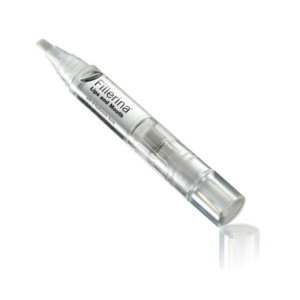 Replenishing Gel for Lip Plump and Mouth Contour with 8 Hyaluronic Acids and 3 Collagens that plump the lips and fill in the lines around the mouth.
Neck & Cleavage Treatment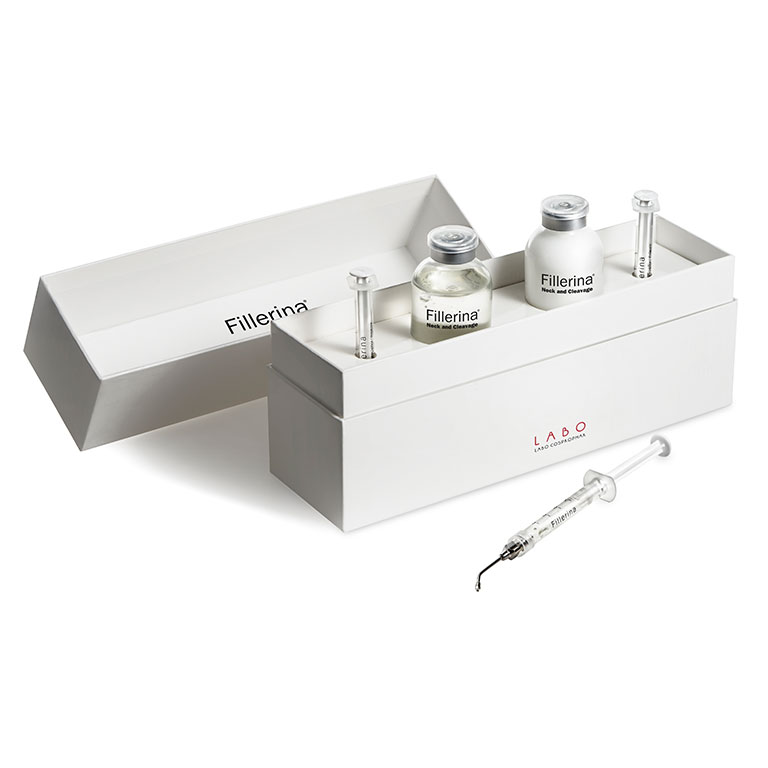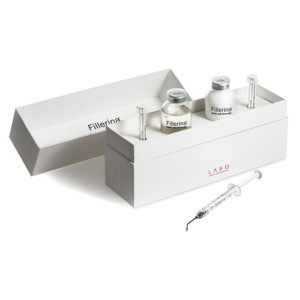 Replenishing Gel for the Wrinkles and the Saggings of Neck and Cleavage